The laser process terms "laser marking", "laser etching", "laser engraving" "laser printing"are often interchanged, however the technical aspects have important distinctions. What's more, there are also different from their laser beam kinds, it has fiber laser, co2 laser, uv laser and green laser.Degree of depth is the primary distinguishing factor. For plastics Laser Marking, the mechanism is to irradiate the polymer with a high-energy radiation source, e.g., Ytterbium fiber laser and also cold laser:"UV laser". The radiant energy is absorbed locally by the material and converted to thermal energy which induces reactions in the target polymer substrate. For plastics laser marking operating in the Near-infrared spectrum there are three types of surface reactions: 1) Carbonization or charring, 2) Chemical change and 3) Color change. The same laser can accomplish all surface reactions by changing settings (power, pulse repetition rate, marking speed) within the laser marking software. Continuous wave (CW) CO2 lasers operate at a wavelength of 10.6 ?m (far infrared spectrum). CW CO2 lasers generate comparatively much lower peak power and normally cannot produce high contrast markings on plastics.
Fiber laser marking machine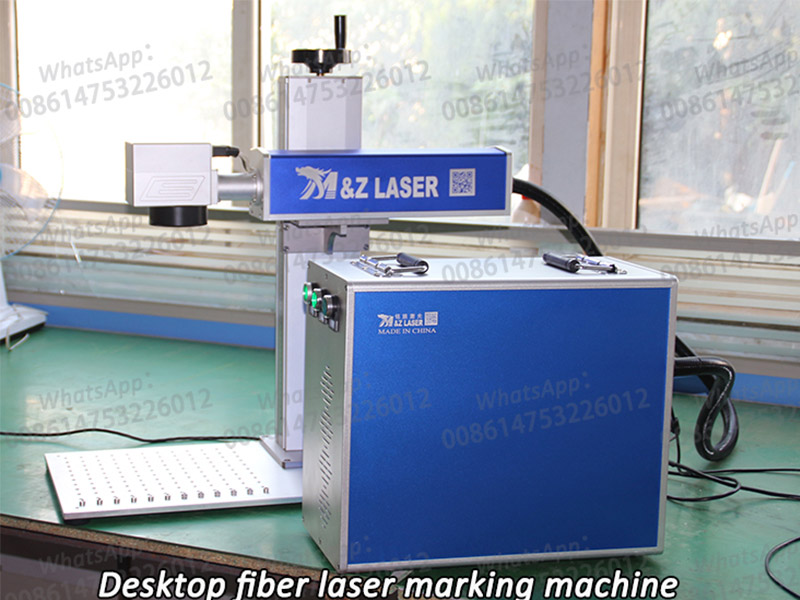 While for some sensitive plastics laser marking, we can't use fiber laser to work on it. Because some plastic, especially the transparent plastic materials, it can't absorb the laser energy of 1064nm. so it won't leave markings on the plastic surface, now there is no idea for such plastic materials? Of course, yes there is another laser processing machine, named UV laser marking machine, its wavelength is 355nm, it can easily work on nearly all kinds of plastic and metals.
UV laser marking machine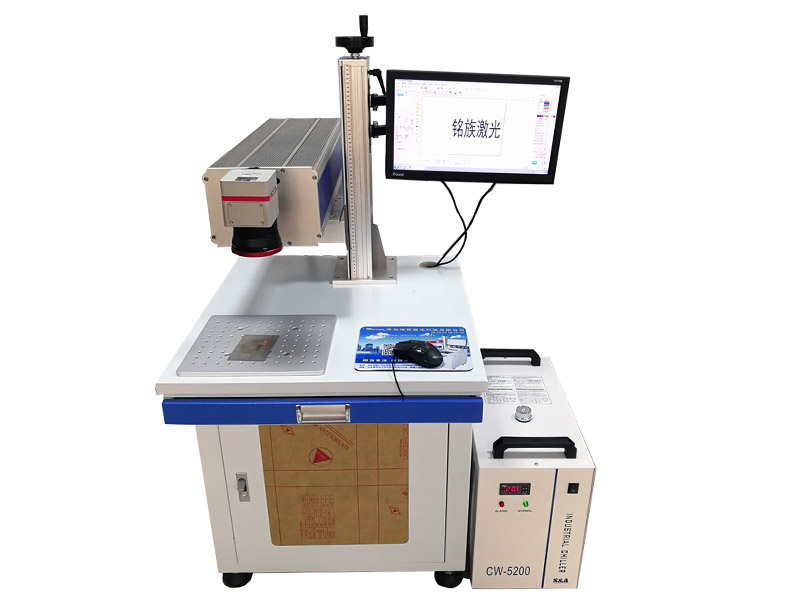 Here is some plastic engraving effect made by laser marking machine: