M&ZLASER has focused on laser marking machine industry for more than 16 years, we have rich experience of all kinds of laser marking tech. We will guide you how to mark different colors on stainless steel with a mopa fiber laser color engraving machine.
For fiber laser, there are two kinds, the common type is called Q-switched pulsed fiber laser. this kind of laser is hot sale, and lower price. also can do color engraving on metals, but it is not good as mopa fiber laser color engraving machine for color engraving on stainless steel. Another fiber laser is called Mopa fiber laser marking machine, this type machine is nearly all same as common fiber laser, but its price is much higher than common type. because its laser source is mopa structure, its working efficency adjusting range is much wider:1-4000Khz. While common type only 20-60Khz. What's the biggest difference is that Mopa type laser source can adjust laser pulse width:1-500ns. While common type laser source, can't adust, it is fixed pulse width.
Mopa fiber laser color engraving machine picture: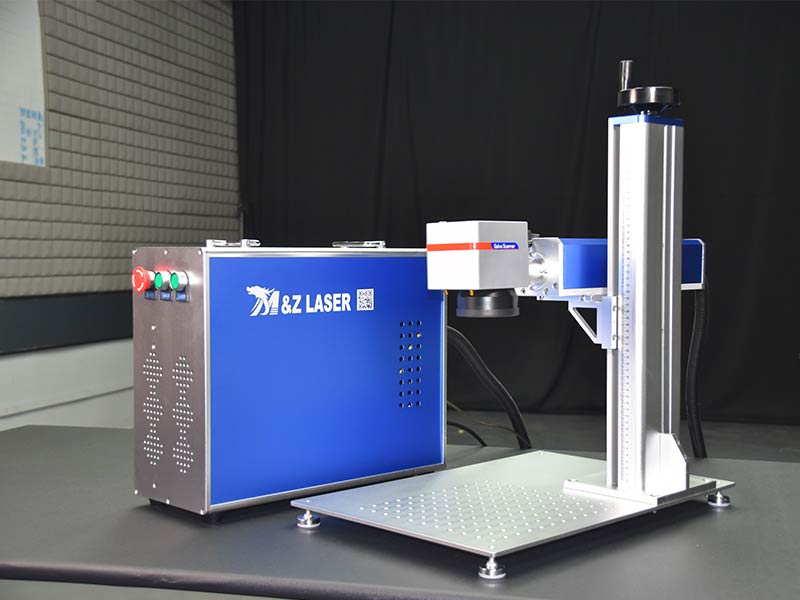 there are 3 methods to do color engraving on stianless steel.
Step 1, Generate colored oxide. (directly color engraving on metals by mopa fiber laser)
Step 2, By the chemical, electro chemical or under the action of laser, a thin layer of colorless transparent film are generated on the surface of stainless steel, The oxide film thickness by precisely controlled. Because of diffraction effects, oxide films of different thicknesses can be presented in different colors.
Step 3, In the presence of a mixed state of colored oxide and oxide film.
Color engraving on stainless steel effect: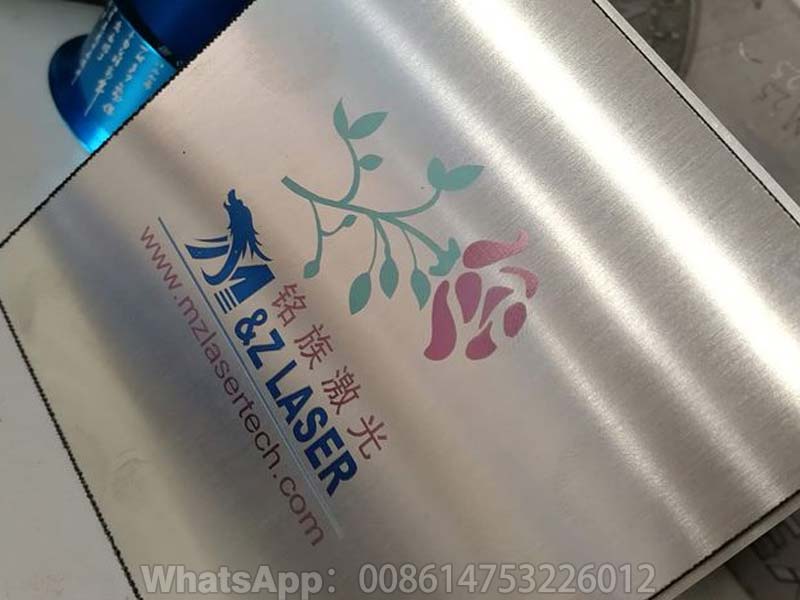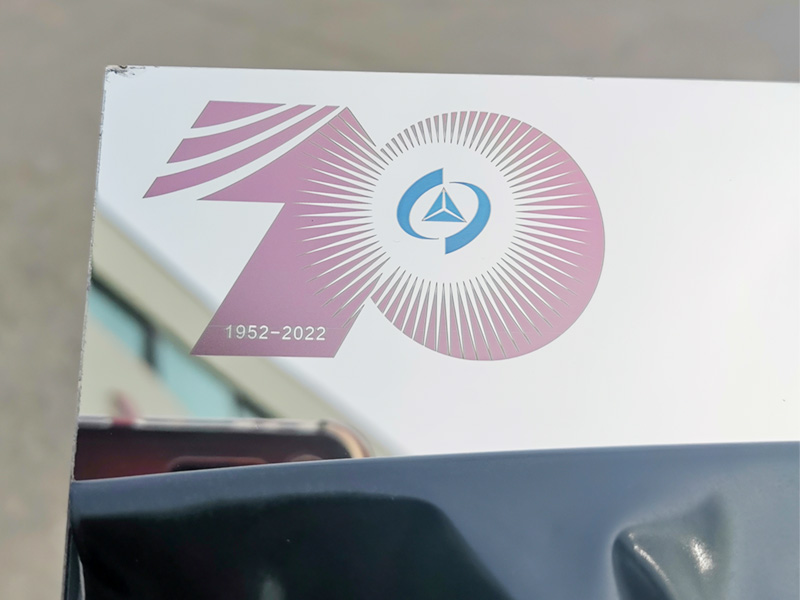 For fiber laser color engraving machine, it needs professional technical support from the supplier, when choosing mopa fiber laser, advise you choose a professional laser machine manufacturer, we have skilled technicians for color engragving on metal stainless steel, if buy from us, means no need worry about laser parameters settings of stainless steel color engraving. Because our technicians will guide you how to set and adjust parameters step by step.
Here are our youtube videos of fiber laser Color engraving on stainless steel