For one set fiber laser marking machine, it has laser source, galvo scanner head, control card, computers and also come switch power supplies to buid up.
For same parts, there will be many different brands. Of course quality and price is also much different. Today, we will compare two hot sale laser source brand:"Raycus Vs Max", also the core parts of laser marking machine.
Q-switch series pulsed fiber laser is designed based on Q-switch oscillator and MOPA, offer a variety models from 10W-100W, and the peak power could reach 7KW. The laser is transmitted by fiber and isolator, and is controlled through a 25-pin interface. The Q-switched pulse fiber laser is suitable for intergration, and could meet the requirements of plastic marking, metal marking, engraving, coating removal,fine cutting, drilling, etc.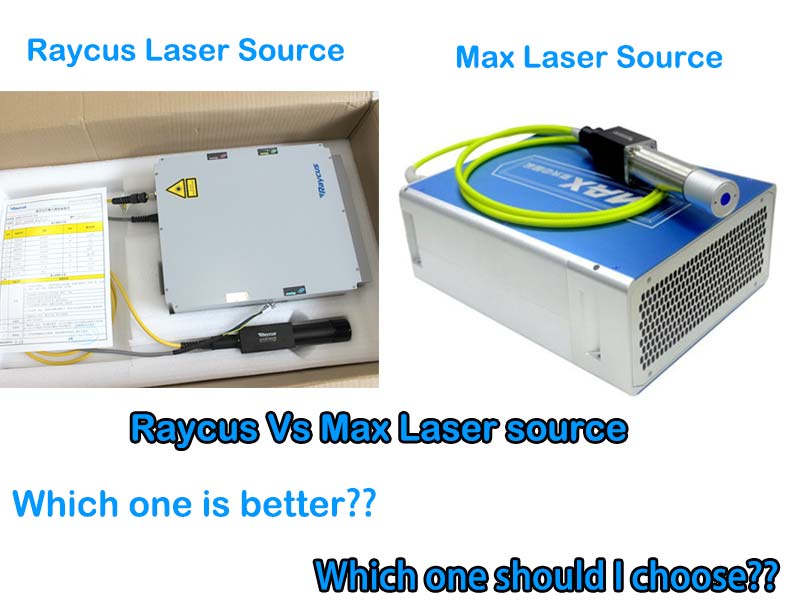 Yan Dapeng, a professor at Nanjing University of Science and Technology, has changed the global pattern of the laser industry, pursued dreams, pursued light and put national interests first. After more than 10 years of study and research, he successfully developed the laser of the Chinese people. As a result, our country no longer spends high cost to import laser equipment. With the continuous maturity of the technology and the increasing demand of customers, the price has dropped to thousands of the original tens of thousands (here is said to be laser marking machine, the use of a small power laser, of course, the high power used in the cutting machine laser price is also very fierce). Chuangxin laser, with the mission of bringing science and technology to the public, adheres to the technical concept of creating the future with excellence, makes every effort to exceed expectations, and provides global customers with core fiber laser products, perfect pre-sale, in-sale and after-sale services and advanced laser solutions. This is two domestic brand laser, Wuhan Raycus ranked first, Shenzhen Max laser ranked second, each has its own merits. Both are good quality laser source.
Echnical characteristics
Highly stable laser output
High single-pulse energy
High marking efficiency
Short pulse setup time
High reliability
Maintenance-free operation
All fiber laser marking machine produced by MZLASER, we all used Raycus fiber laser source, because it's the top quality laser source in China. and its laser beam quality is good and working very stable, we have long term business replationship with Raycus, so we can get a better price among the laser marking machine manufacturer.
Here is the specifications of Raycus fiber laser and Max fiber laser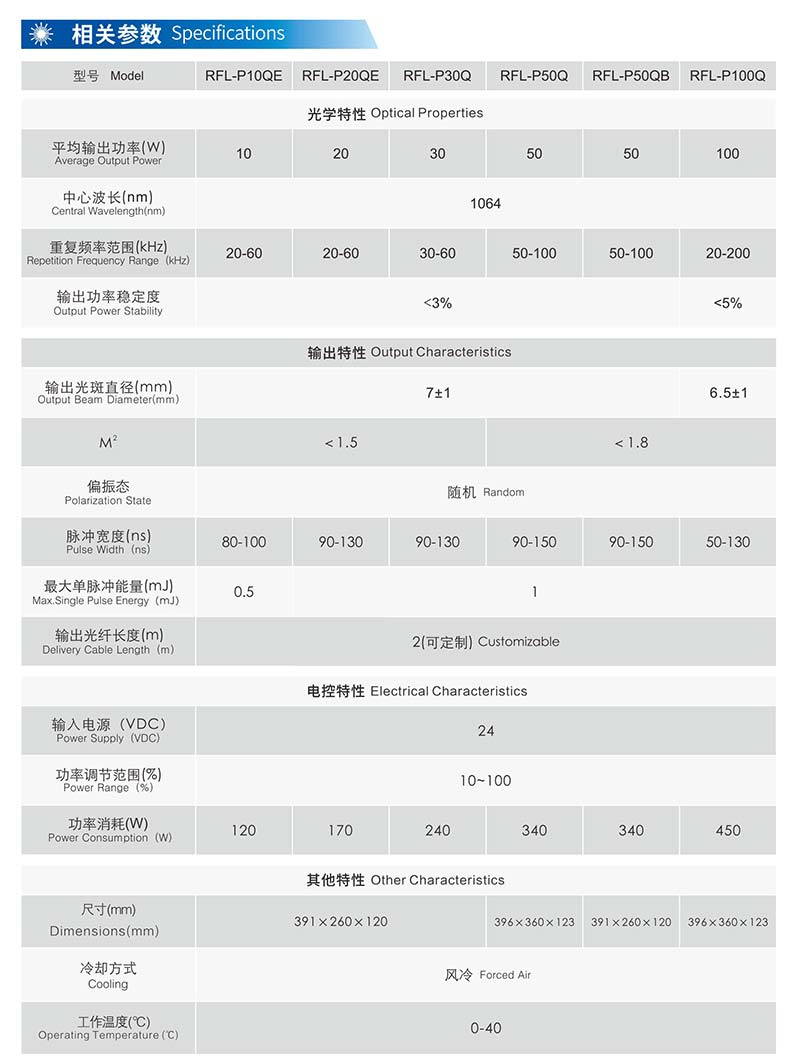 Max laser source specifications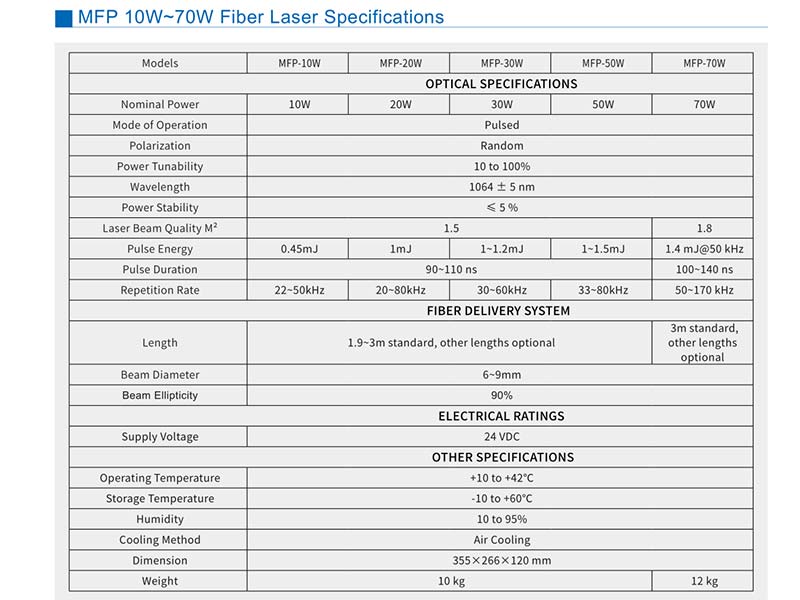 According to our expirence of each laser source, if you need metal engraving, had better consider Raycus laser source, it performs better than Max laser source, of course, max also have other models for metals engraving, for example, if you want to laser mark on plastic, max 20w laser source will performs better than raycus 20w laser source. Of course, for a buyer, it's really difficult to tell which one is better or more suitable for their working requirement, don't worry, just tell us your laser engraving requirement, we will recommend you a best laser machine according to our laser field experience