Ezcad Settings of Deep Laser Metal Engraving with 50w Fiber Laser Engraver
Some users of fiber laser marking machine need to do deep metal engraving, but as they thought fiber laser marking machine is mainly used for marking and printing. don't have mind that it also can do metal etching and engraving with depth.
Today we will guide you how to do right ezcad settings for deep laser engraving on metals with our 50w fiber laer engraver machine. Of course, if you have fiber laser 20w 30w, also no problem to try deep engraving, just it will take much longger time than 50 watts fiber laser.
For deep engraving on metals such as stainless steel, aluminum, brass,silver, gold, we usually recommend our clients 50 watts as a starter version. if need higher deep engraving efficency, you can choose mopa 60 watts or even 100 wattts fiber laser. Because the more laser power, the faster deep engraving, of course, also the higher price. So choose the right laser power according to your working requirement and budget.
Ok now come to the point:
For deep engraving, usually set lower laser speed, high laser power, and small hatching line distance and more marking loops.
Usually you can set as below: Marking speed:500-800, power:70-90%, Frequency:50KHz. Hatching line distance 0.02mm Cross hatching. marking loops: 10 times or more...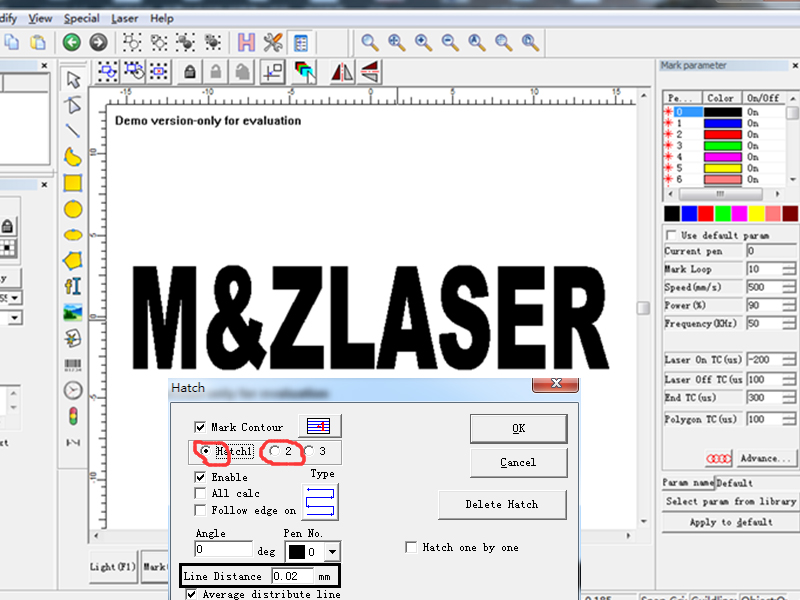 Please check the below aluminum deep engraving with our Raycus 50 watts fiber laser engraver machine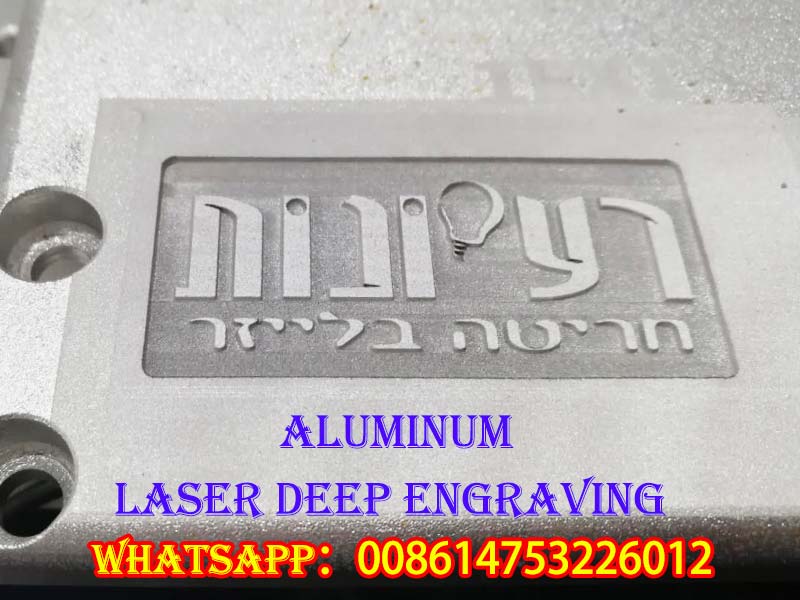 Also check the aluminum deep engraving by Raycus fiber laser
Of course the above is all for Q-switched pulse Raycus fiber laser 50w. Of course for metals deep engraving, mopa fiber laser will be better than Q-switched fiber laser. If your laser machine is mopa type, you can contact me for ezcad settings of mopa fiber laser. Because mopa fiber laser has one more pulse width settings, if the user don't know how to set right ezcad parameters, it won't work at all.